Let the summer come..
Close your eyes at any time of the day. Listen to the rustling of the wind. Breathe in and fill your lungs and come to a complete rest. Gone are your daily worries.
The days in summer are especially long. Around June 25, the sun hardly sets anymore. The one hour that it does, it is just a little bit dim. The temperatures are lovely, so you can enjoy the outside for even longer.
The best time for hiking is summer.
The landscape of Jämtland Härjedalen invites you to discover it. There are hundreds of kilometres of marked hiking trails: from quiet day trips to challenging hikes. Who knows, you might spot one of the wild animals like a moose, bear or reindeer. There are many easy walks here, but plenty for the more adventurous hikers too.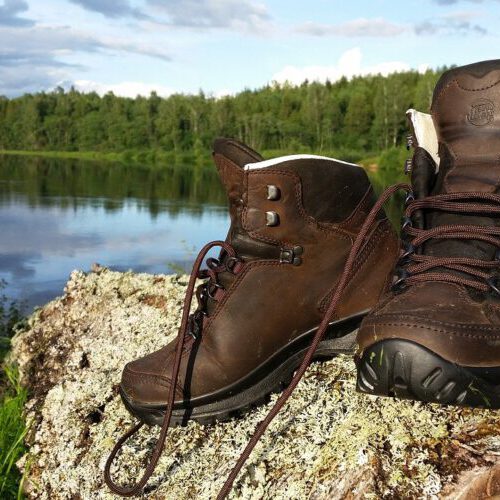 A great fishing destination
What could be better than enjoying a home-caught fish on the barbecue at the end of the day? In Sweden, it is more than possible. The Hungesjön, and many other lakes in the area, are rich in fish. You can catch trout, perch, roach and pike, among other things. However, you need a fishing licence and there are certain rules for some fish.
Canoeing or kayaking
The many beautiful and serene lakes invite you to go canoeing or kayaking. Bring your picnic basket and set off in peace and quiet. Enjoy hours of fun and then stop at a grill hut for a delicious fika. What more could you want?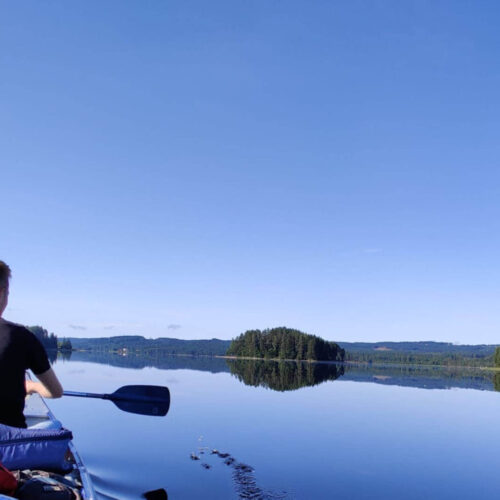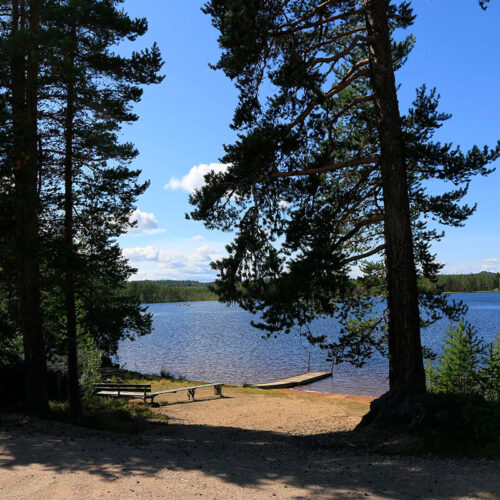 Swimming in crystal clear water
The clear water and many small beaches invite you for a refreshing swim. You can literally dive in if you want, since there are many piers around from where you can jump in the water. At about 200 meters from Hus Hotell Hunge you can walk into the shallow part of the lake until you can swim further ahead.
Spotting wildlife
The Jämtland Härjedalen region is a mecca for wildlife in the summer. While you enjoy nature, it is fun and exciting to listen extra carefully and look around you for a reindeer, moose, lynx or even a bear! Especially early in the morning and when the evening falls, you have a chance of seeing a wild animal. If that doesn't work out, you can always go to Moose Garden where you can meet moose up close.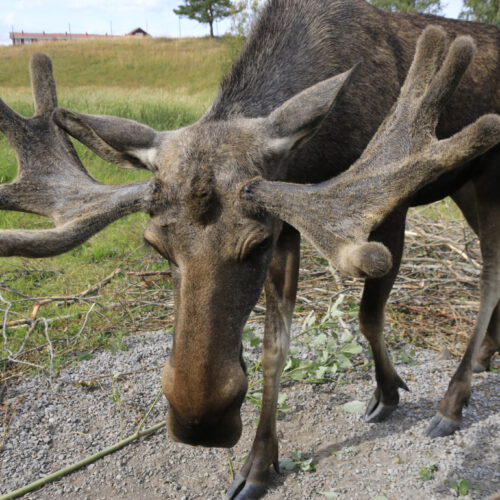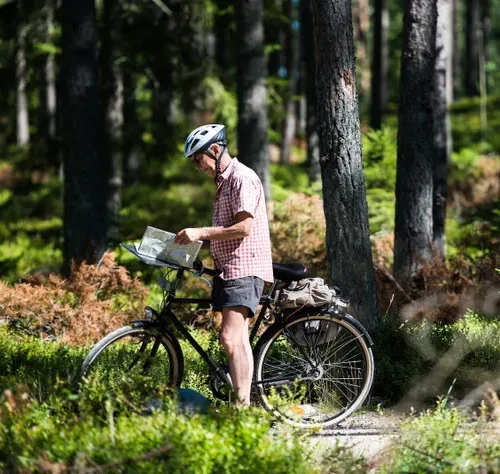 Exploring the surroundings by bike
Experience nature on a bicycle! Hunge's surroundings offer various possibilities for recreational as well as sport cyclists. The area also lends itself to the more daring mountain bikers. If you have your own bike with you, it is also worthwhile visiting a town by bike.