Fall:
An explosion of colour
During the fall, Jämtland is an explosion of colour: yellow trees, orange plants and green grass. Fall is also the season of fishing, hunting and foraging mushrooms and berries while you still can.
The hunt, an adventure on its own
In the area of Hunge people hunt large and small game alike. Elk and deer, but also foxes, badgers, geese, ducks and beavers. Larger predators, like lynxes, wolves and wolverines, are only hunted when they become a nuisance to the area. For bears, a cull is determined every year. The animal population in our province is large and increasing. Would you like to experience a hunt? Individually, with a group of friends or with family? Fill in the contact form, and we will inform you about the possibilities.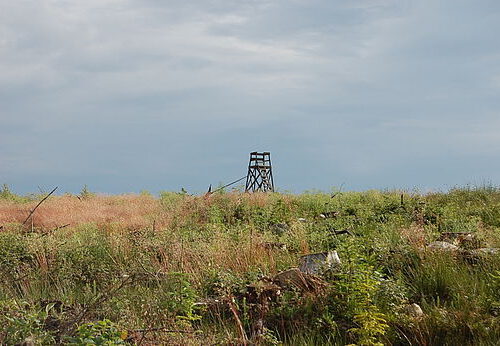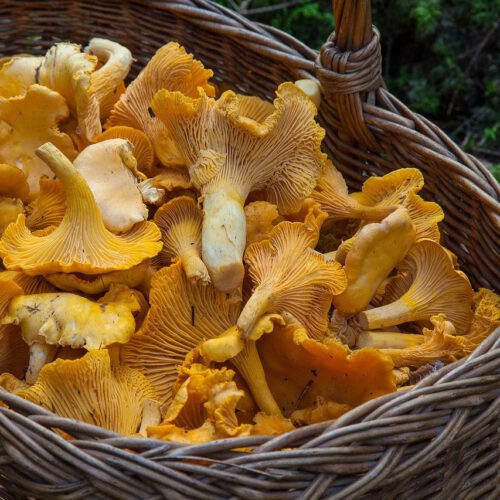 Foraging mushrooms
Picking wild chanterelles is a tradition for the citizens of Jämtland. They go out on the first weekend in September to pick their supply of chanterelles for the winter months. In one day they gather about 8 to 10 kg of chanterelles, which they use prepare all kinds of dishes throughout the winter. Foraging for mushrooms is a special experience with all the fall colours around you: red mosses, orange leaves on the ground, yellow leaves on the trees and green grasses, all while you experience an extreme sense of peace. Sweden's right to roam means that you can go anywhere in the forest to pick mushrooms, as long as you respect the forest and its wildlife. Come and experience it yourself!
The forests of Sweden: Berry heaven
Go into the woods! Since half of Sweden is covered in forests, you never have to look far. You will be surrounded by blueberries and lingonberries (or foxberries). They all thrive in the same kind of environment. The further north you go, the more often you will encounter them. In these arctic climates you will also find mountain blackberries, which are packed with vitamins. Wild raspberries grow in most of the country, as do rose hips and nettles. Wild strawberries are often found in open and sunny spots in the woods, along country roads or at the edges of flower meadows. You can enjoy them immediately after plucking, or make a delicious jam of it!